A cordless spring roller system that is child-safe by design, mounted on a 2.5" wood board. Three spring sizes give you options to pick the correct tension based on your fabrics and shade size. Smooth operation and quick tension adjustments make this cordless system the one to choose.
Order assembled ready to add your shade or parts only for you to quickly and easily assemble yourself. Assembled includes 1.5" aluminum tube, spring, stop, brackets, end/cover caps, lift cords, and cord clips mounted on a 2.5" primed board. Parts kit less aluminum tube, cord clips/cords, and primed board. All available separately.
Small spring min width 28" max weight 2.2 lbs
Med spring min width 34" max weight 4.5lbs
Large spring min width 38" max weight 8.25lbs.
Purchase Assembled or as a parts only kit.
Assembled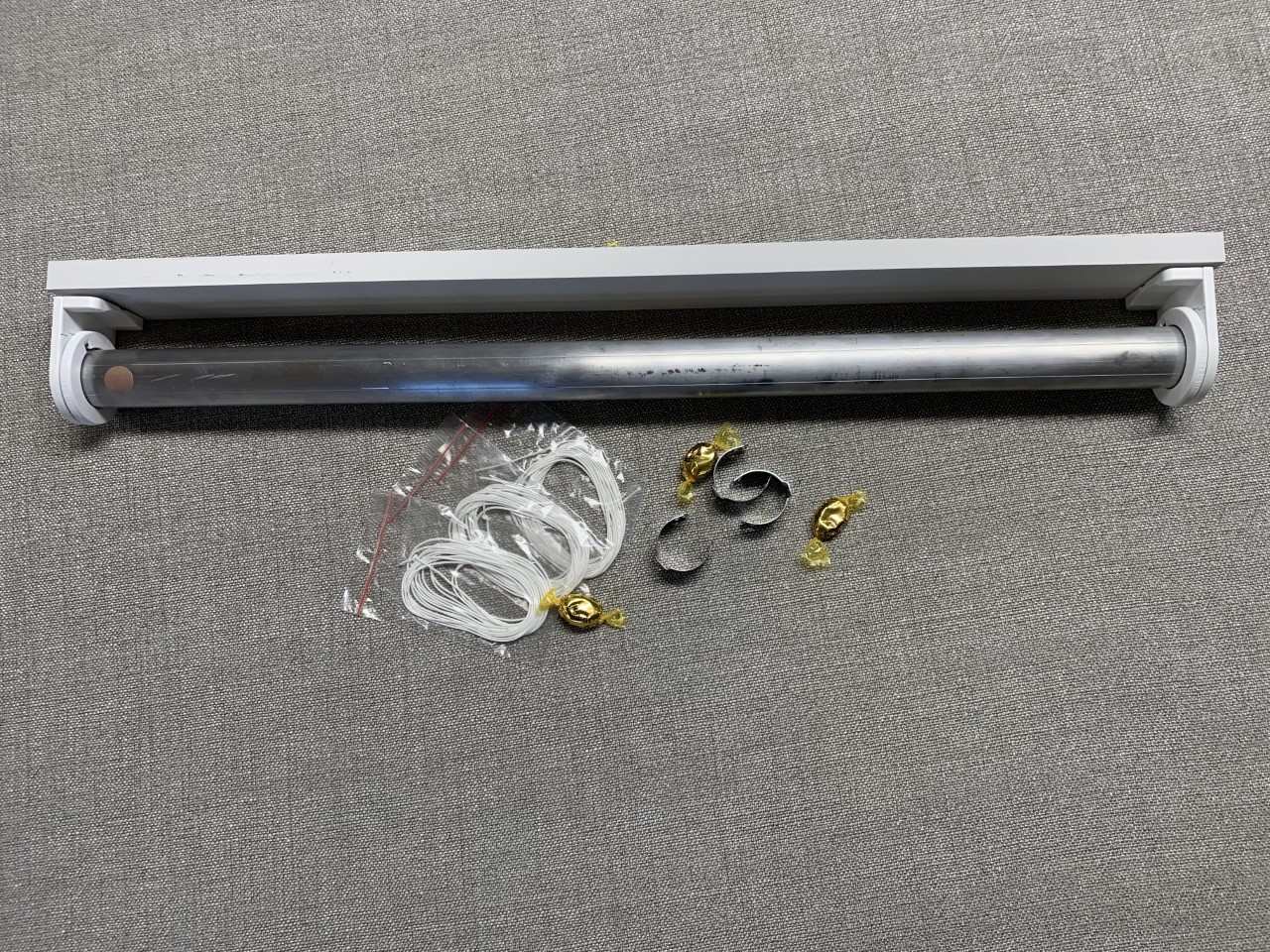 Parts Kit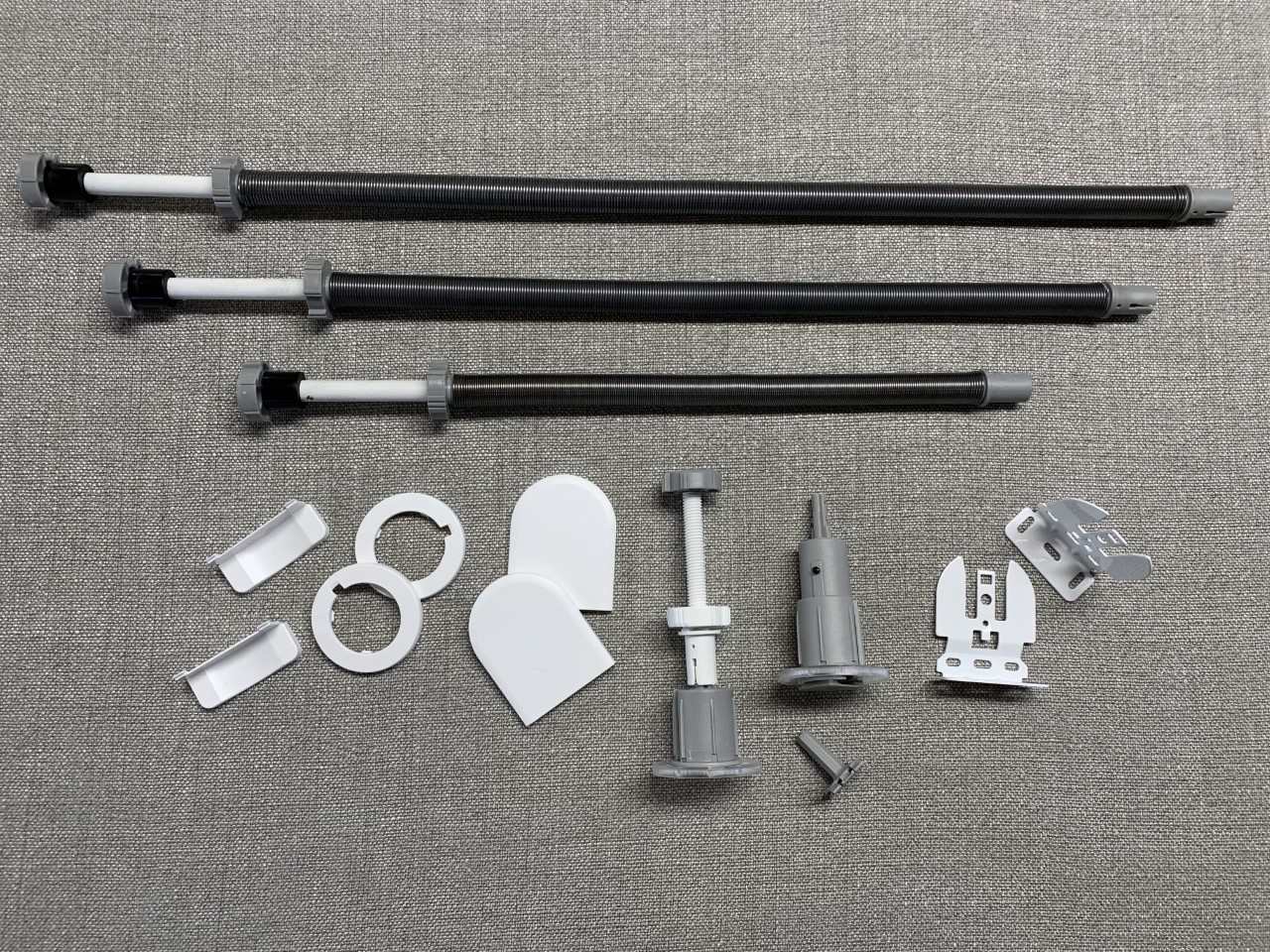 Assembly & Mounting Instructions