An award-winning headrail that uses a 1.5" aluminum tube mounted on a 2.5" wood board. Child safe by design it operates with 2 individual customized chain lengths, one to raise the shade and one to lower with a fluid pull motion. Order assembled ready to add your shade or parts only for you to quickly and easily assemble yourself. Assembled includes your choice of white, silver or antique bronze metal pull chains and tassels, Twin pull clutch, left or right bottom stop, 1.5" aluminum tube mounted on a 2.5" primed board, with brackets, screw cover caps and end caps, lift cord and cord clips.
Parts kit less aluminum tube, cord clips/ cords and primed board. All available separately.
Max torque 4.4 lbs
Max load 7 lbs
Max pull force 9.5lbs"
Purchase Assembled or as a Parts kit.
Assembled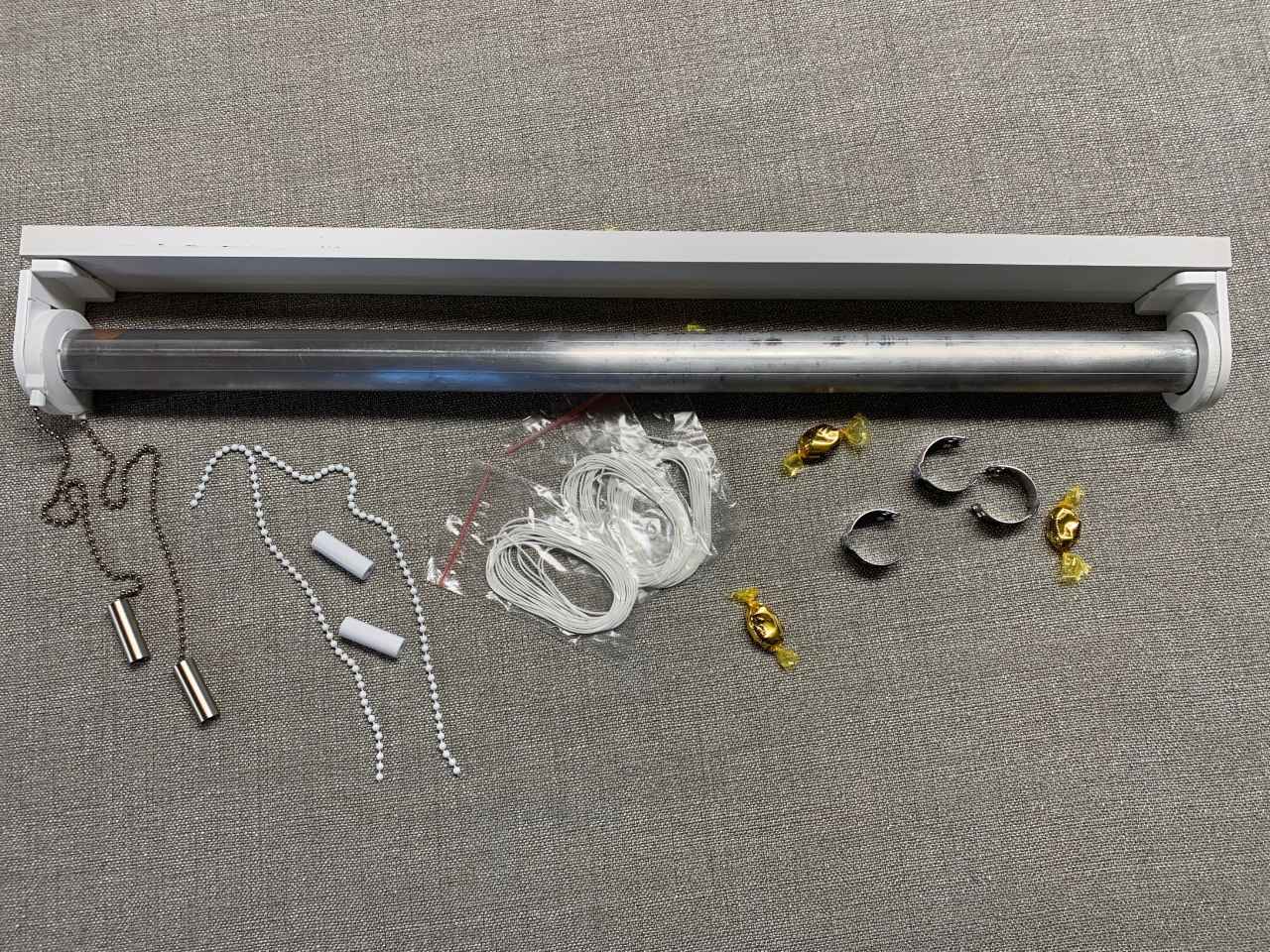 Parts Kit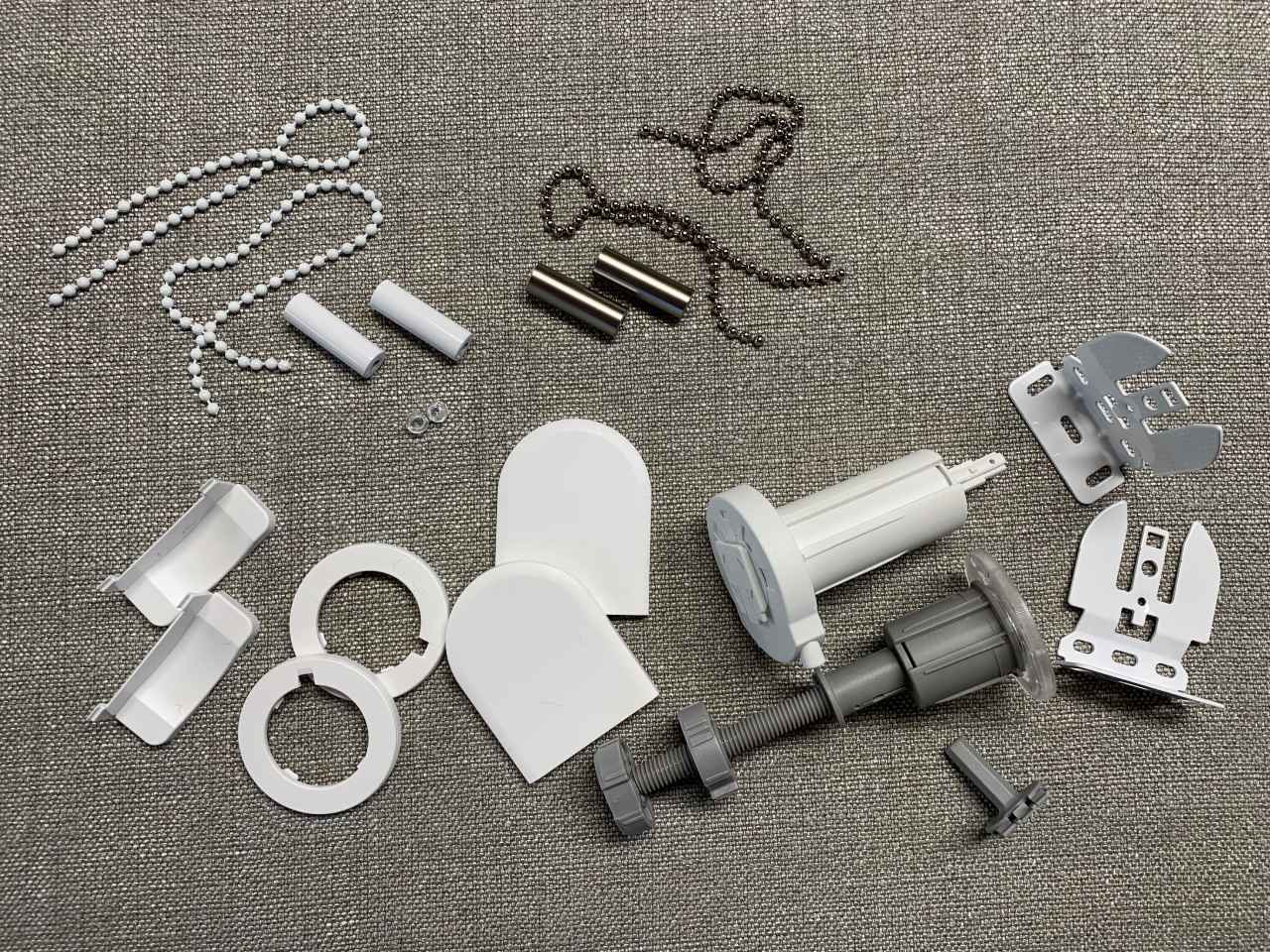 Assembly & Mounting Instructions